Dive into a transformative journey with our expert Website Design Brisbane team, crafting digital experiences that not only captivate but also convert. Let's turn your vision into a digital masterpiece.
Ready to elevate your online presence? Contact us today for top-notch Website Design Brisbane services and let's craft your digital success story.
Our Recent Website Design
Best Mates & Business Partners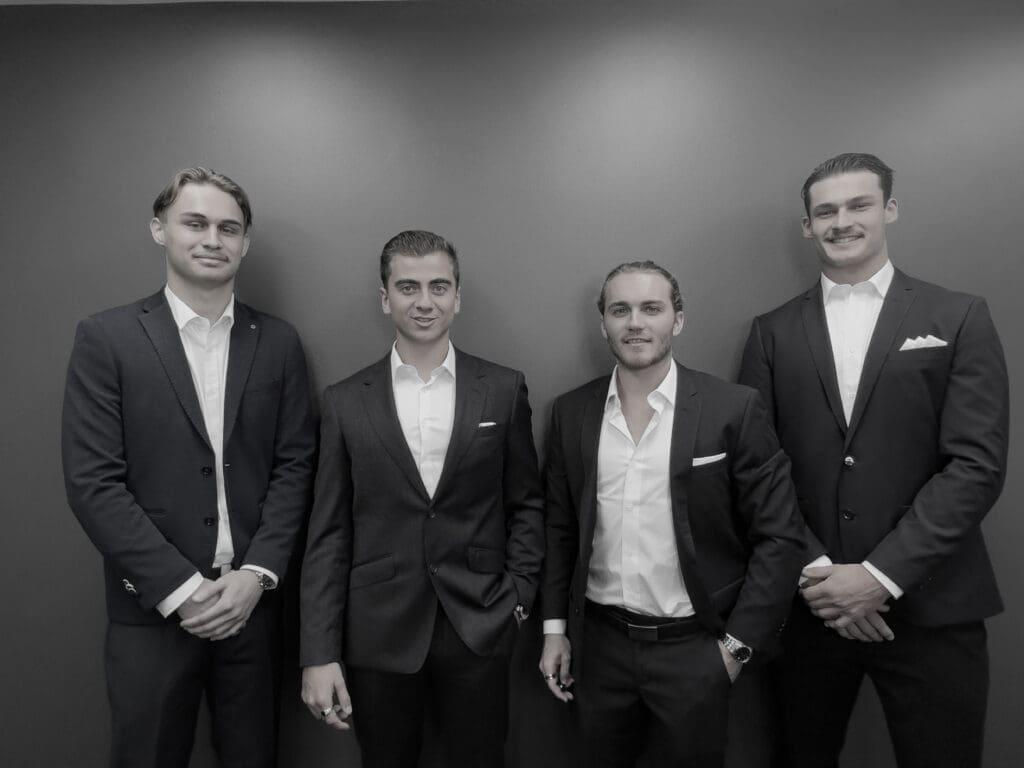 Simply put we were 4 schoolmates who shared big dreams, and a common idea. We turned our dreams of building our own business into a reality. Our biggest drivers of success – loyalty and respect for one another. We understood that in such a harsh world, a world of struggle, hard work, knock backs and failures – we need each other. This created a bond between our team that is unbreakable and paved the perfect foundation for what we required to succeed.
Together, we embarked on a journey of not only business growth but personal development, we dedicated ourselves to becoming the least nerdy nerds you'll ever meet – after over 5 years of pushing each other in areas like health, fitness, discipline, time management and of course, productivity, we're no longer just a team of techies.
Amongst our team, we've worked together to successfully build businesses in other areas, like our food business or to successfully pursue passion projects like our Chief Marketing Officer, entertaining an audience of likeminded gym fanatics!
Now, after many years of practice, we've mastered the art of teamwork – understanding each others strengths and weaknesses to work together in making sure we're always firing on all cylinders – it's one thing to build a team of people with similar skills to perform a particular task, but building a committed team with a 'never quit attitude' & focus on performance, teamwork and most importantly, unbreakable friendships – well that's a whole different ball game.
For us, the process is simple. We are masters in building engaging, functional business websites, based on a blend of creativity and knowledge. For example, did you know First impressions of websites are 94% related to design.
Our operation is based on a MASSIVE amount of industry research and fact-checking. We make sure we're bringing you the best possible outcome based on the facts around your business. Another fact you may not have known is that Clutter can drop conversion rates by up to 95%, we use these facts to ensure you have everything you need to make your website successful.